*GRAPHIC WARNING*
Kids WEAR A MOUTHGUARD!!!
This is the result of Cody Ramsey not wearing one on the weekend and having a headclash with teammate Andrew McCullough.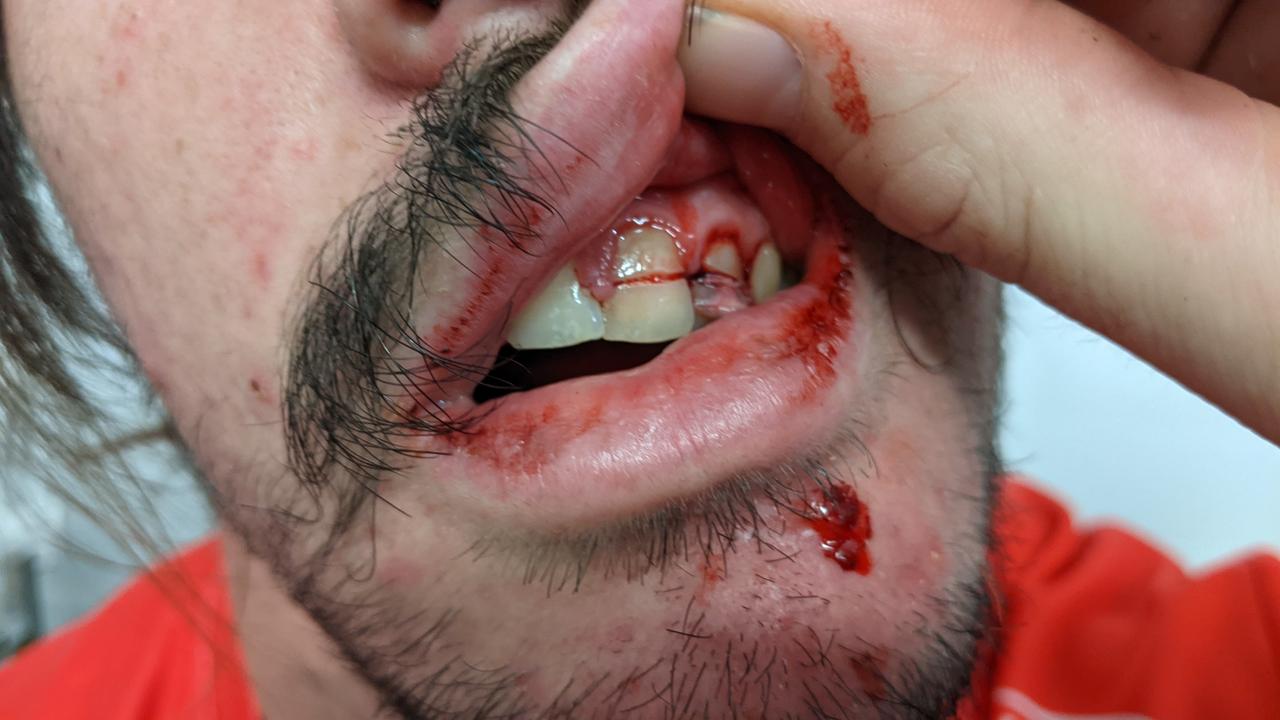 Recalling the moment of impact, he said: "I knew I had done them as soon as I went into the tackle.
"My teeth went straight into the top of his head.
"I kind of just laid on the ground at first and I put my tongue across the top of my teeth and I could feel both of them snapped in half.
"And I'm like, 'Oh, no, here we go'.
"I could just feel these sharp edges along where my teeth should be and I was like, 'No, that's not right'.
"One was folded in half into the top of my gum and the other split my lip."
Looks like its mashed potatoes for Cody for a while.
(quotes via Daily Telegraph)
– Uncle Roasty