Fox Sports premiered the doco "Ricky" on Monday night detailing some of Ricky Stuart's best and worst moments of his career.
Hopefully this sees the start of more of these types of interviews, a '30 for 30′ style feature, along with the Wests Tigers 4 part series currently being shown.
While it's hard to fit in his whole career as a player and coach in a 40 minute show, they managed to touch on some of his most interesting points in his career.
1990 Ashes Series
One of the great finishes to a test match, or any match to be honest.
Ricky detailing the crucial final 10 minutes in which he threw an intercept pass for Great Britain to tie the second match up (having already won Game 1).
Ricky then leads the Kangaroos out off their own goal line to send Mal Meninga over to seal the match and force the 3rd game to be a decider.
"I felt Mal. I didn't hear him I fel Mal. How he got there, i don't know. That is a special athlete" – Ricky on that final try
(Plus we also got to witness these awesome mullets again.)
The Outsiders
One of the greatest sides of the late 80's and early 90's.
Ricky Stuart, Mal Meninga, Laurie Daley, Brad Clyde, Steve Walters, Gary Belcher, and coach Tim Sheens. Just remarkable talent all through the squad.
It was great to hear insight into that team and the success they had.
"We were always seen as the outsiders, we were always seen as the little bothers. We played on that, and we used that" – Ricky on the Raiders
Super League War
Super League needs it's own series right now.
So many stories from the players and officials we need to hear.
Ricky's brief talk about this period highlights it.
One of the integral players in the War at the time, Stuart speaks about the decision he made and the ramifications it had.
Are we going to get an honest review of the War from a News Limited service? I won't hold my breath. But it's time to open it up for the fans and give the accounts from both sides.
"What the hell have you done" – Gus Gould to Ricky after he signed with Super League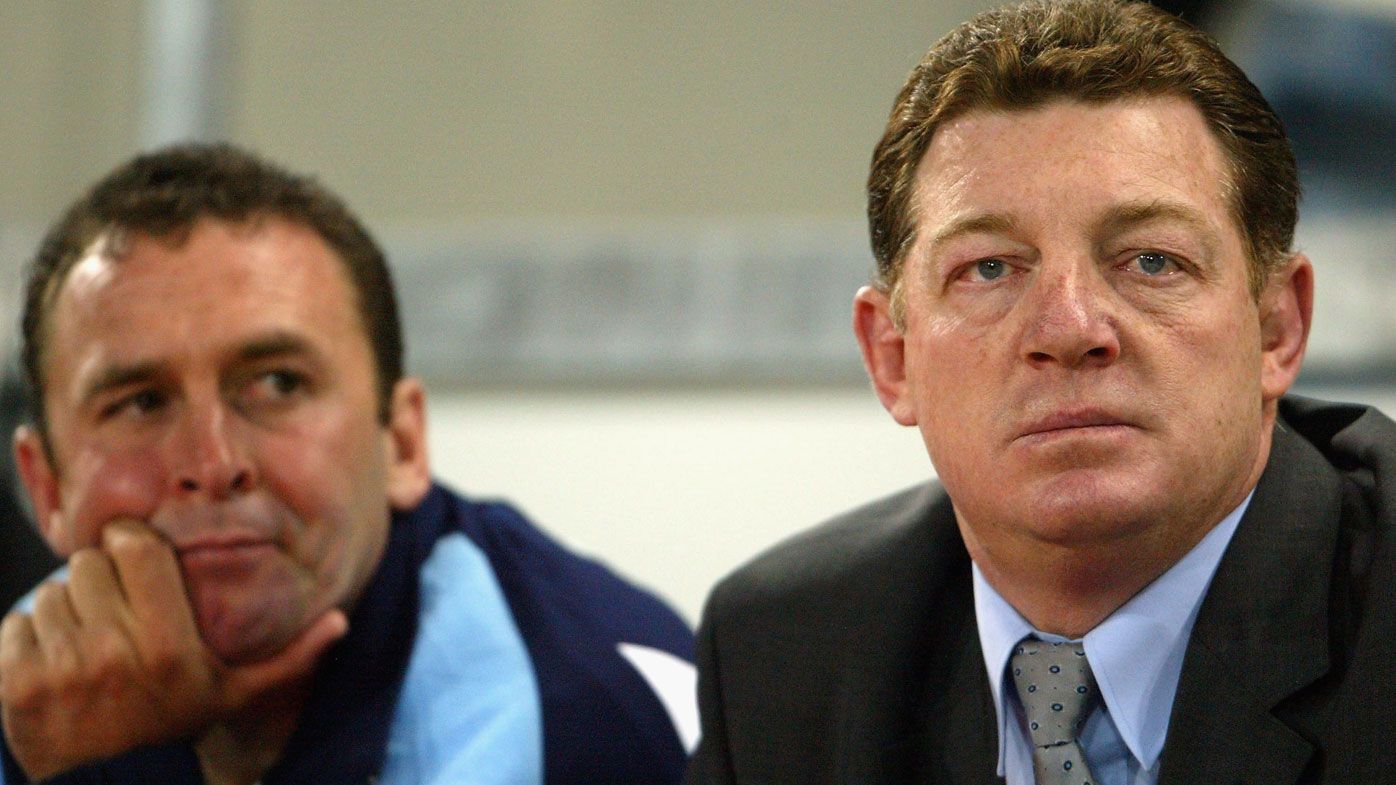 His move player to coach
Ricky's end to his career was tough.
An ACL injury pulling it up earlier than he wanted in 2000.
He went on to win the Jersey Flegg title as a coach the year after, and the NRL Grand Final the very next year with the Roosters.
But being a young NRL coach in his first year had it's challenges.
Would have loved him to expand more on this, but was great to hear his insight into this.
"I said Brad…you're going to be the first person I attack in regards standards and values in our behaviour." – Ricky to Brad Fittler in 2002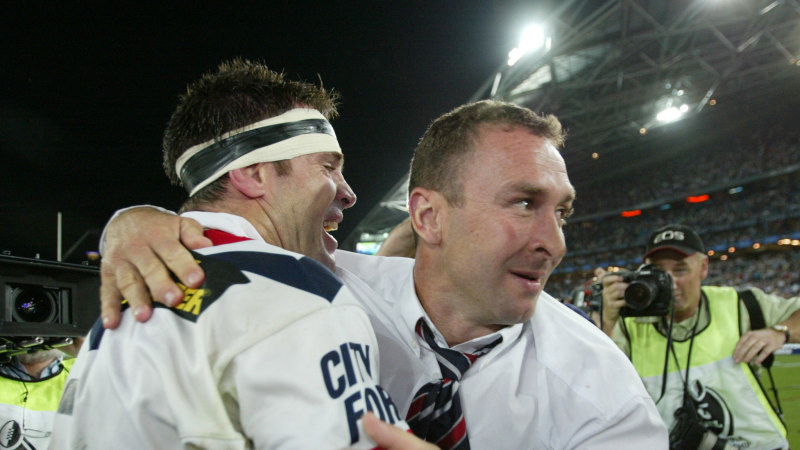 His time at the Raiders
If you're a Raiders fan. Put this on after a loss. It will help ease the pain.
Watch the last 5 minutes of this doco and tell me you wouldn't run through a brick wall for a guy like Ricky.
I'm not a Raiders fan, but even this gave me goosebumps.
I was looking for the closest hospital to get some green injected into me.
"I'll only think I was the right bloke for the job the day we win a comp" – Ricky on his career as Raiders coach
(you can catch the doco on Kayo)